For the Entrepreneur or Seasoned Precaster –
Anderson Log Solutions offers complete sets of Concrete Log Molds for those interested in manufacturing Concrete Logs Siding.
Concrete Log Molds
The log plank molds are structurally engineered to withstand the daily usage of poured concrete, vibration, and removal of the cured planks from the molds.
The Log Siding Molds are made in varied increments up to eight foot in length. Molds are supported by individual enclosed units to maintain dimensional integrity.  Dovetail corners, door & window trim, window sills, and accent blocks are included in the set for complete production package.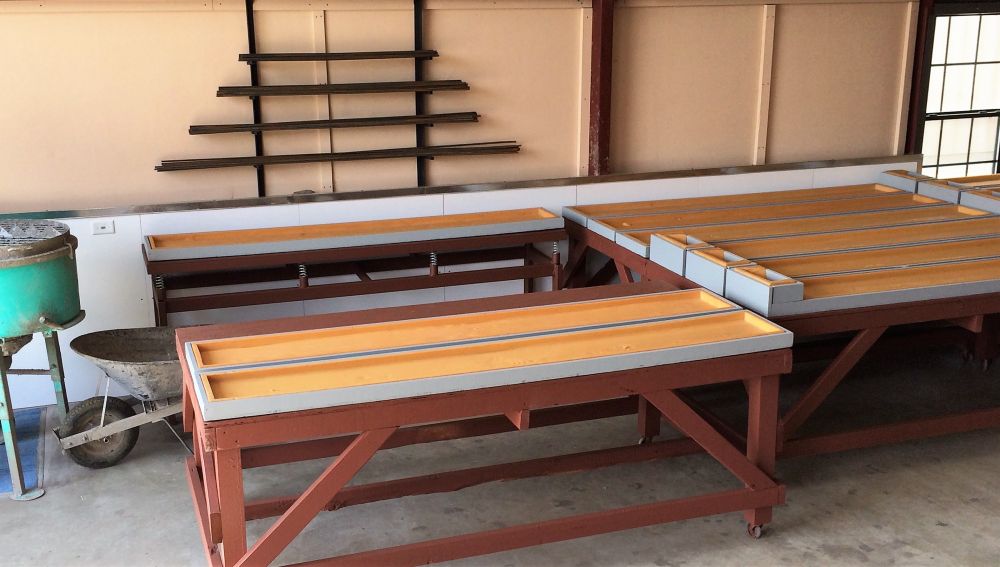 Serious inquiries are asked to email below.  Please include a phone number and best time to contact you.